FUNCTIONALITY
Okta solves IAM challenges and protects corporate applications, employees, hired and business partners, as well as addresses the challenges associated with increasing applications delivered as Software as a Service.
Provide your users with a single login to all your cloud apps.
With Okta's 7.000 pre-built integrations, deploying Single Sign-On takes weeks rather than months, without the need to develop and maintain these integrations yourself.
Many companies have multiple identity sources such as AD, Azure AD, Google Workspace, but also in HR systems like Monday and SAP SuccessFactors, which are hard to keep consistent. The solution is to have one directory for all users and groups.
With Okta Universal Directory, you integrate and keep all these sources in sync. Moreover, you stitch together user profiles from multiple identity sources, modify user attributes across sources, and manage user lifecycle states.
Use if-this-then-that logic to automate almost any identity process for your customers, partners, or employees.
Workflows that need to integrate with third-party apps can connect to any publicly available API or use the 45 pre-built connectors for Slack, DocuSign, Google Sheets, GitHub, MS Teams, ServiceNow, and many more.
Let your customer and partner users login with their own identity system or directory service, and enable self-service through a partner portal integration solution.
Your HR and IT teams usually lack insight into external user onboarding and offboarding in the same way as they do for employees.
Automatically provision access for users based on which customer or partner they belong to and deactivate access when their contract is up. Have a central place to view application assignments and activities.
B2B integrations can be based on popular protocols, such as OpenID Connect and SAML, as well as Active Directory and LDAP integration.
Protect your resources and secure your employees, partners, contractors, and customers with a range of MFA factors, including WebAuthn, Push Verification, SMS/Voice/Email, YubiKey, Google Authenticator, Duo Security, Symantec VIP.
Reduce login friction by reducing the frequency of MFA prompting for users that sign in from a managed or known device.
Manage access provisioning centrally for all your users. Use policies to grant and rescind access based on user attributes or dates, to mention some.
With Okta's integration network, you can auto-provision and de-provision access to third-party applications for employees, customers, and partners based. Provisioning events can be based on triggers from HR systems, AD and LDAP, and more.
Okta simplifies the implementation with 450+ pre-built integrations. Additionally, Okta supports SCIM based-, as well as your own build integrations.
Let your privileged users sign in to Linux and Windows servers via SSH or RDP with their Okta account.
Avoid manually managing server admin- or worse, shared accounts and let your privileged users log into servers with their Okta account.
Auditing gets a lot easier with login and session audit logs available via the dashboard, encrypted and delivered to a storage location, or integrated with a downstream SIEM solution.
Avoid having policies spread between APIs and applications and instead manage them from a single point - SSO for APIs.
Build API authorization policies that consider the application, user context, and group membership to prevent unauthorized access.
Leaving Okta API Access Management to manage users, authorization policies, and the resulting complexity saves your development team a lot of time and ensures best-in-class security.
Okta is a recognized leader within Zero Trust Security
Protect modern environments and enable digital transformation

Never trust, always verify
Provide access to your data based not on assumed trust, but on context established through least-privileged access controls and strict user authentication
A Zero Trust Security approach guarantees that only the right people have the right level of access without adding friction for your employees, partners or customers.
Automate identity processes at scale
Easily create powerful workflows in a no-code environment and tailor identity processes to your specific needs.
Workflows can connect to any public API, can be triggered by a huge variety of events, e.g., self-registration of a user, can be scheduled, and even triggered by any third-party app.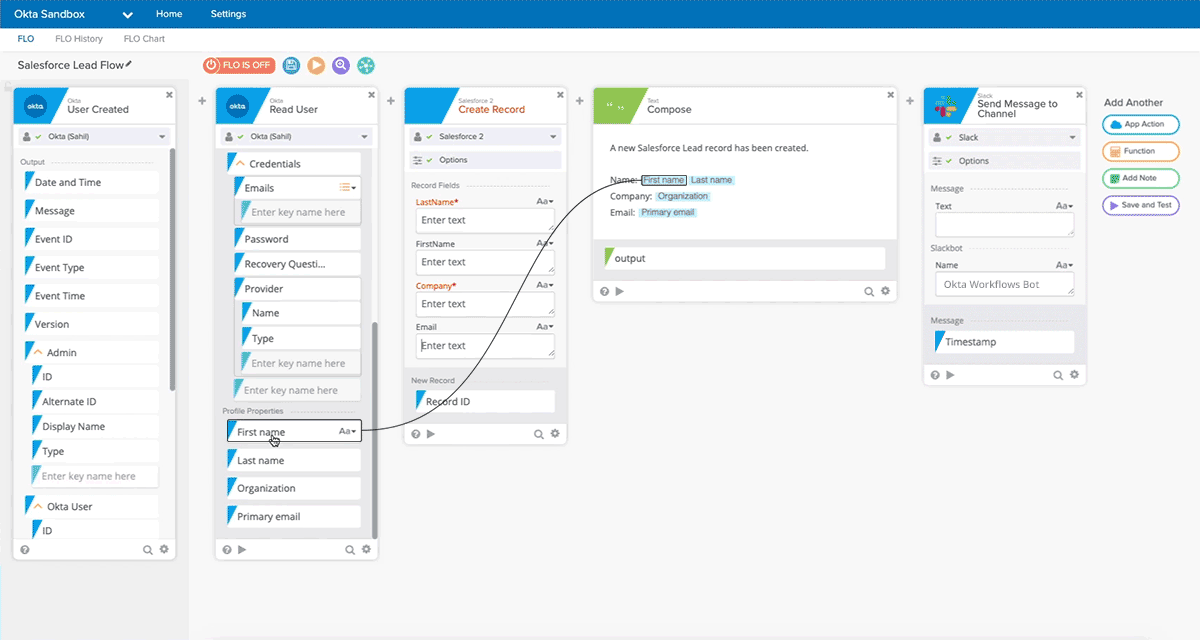 Passwordless authentication
Without passwords, an entire attack vector is eliminated. At a time where the majority of hacking-related breaches use weak or stolen passwords, it's about time to replace passwords with biometric identifiers and tokens. Besides, passwordless authentication provides a frictionless login experience to your end-users.
Okta Tech Corner
In the series Okta Tech Corner, Andreas Faltin shares his insight in different parts of Okta's platform, also Okta Workflows. Andreas is Cloud Architect in Cloudworks and Okta Technical Champion.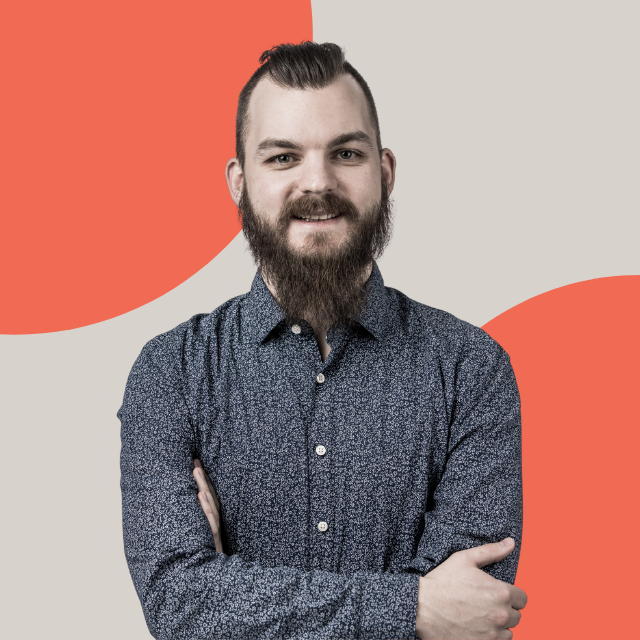 OUR OKTA SERVICE OFFERINGS

30 days free trial
We have a close collaboration with Okta, and our consultants have broad expertise in identity management and Okta's products and solutions.

Let us help getting you started trying Okta for free for 30 days. Find out for yourself how simple, user-friendly and rich in functionality the identity management solution is!

Book your 30 days free trial of Okta here