Organizational similarities in non-profit organizations
A non-profit organization works for a social purpose or to promote members' common views or interests. They are financed through local or state budgets, contributions from members or donors, or through targeted activities such as sponsorship schemes, sales of Christmas cards, events and the like. Often they also have other organizational similarities that are important for identity and access management.
Lack of financial and human resources
A common challenge with most non-profit organizations is the lack of financial backing to be able to implement all the activities to achieve the organization's goals.
There is a strong focus that only a limited financial share should go to the administration. Among other things, this has consequences for the number of employees and how much can be invested in, for example, the IT infrastructure.
Varying workforce and memberships
With a varying workforce and memberships, it can be extra confusing, demanding, as well as unsecure to handle identities and accesses manually. It is, however, no less critical for a non-profit organization to have control over who has access to the company's data at all times, and what access they actually have.

Are the authentication solutions good enough when employees, members and volunteers register or log in? What are the routines around identity and access management at the end of the assignment or membership?
Occasional login and many user accounts
For some, it can be a long time between each login, especially for those who occasionally contribute to projects or who are members of an organization.

Costs associated with managing forgotten usernames and passwords are often significant. The problem is amplified if users have to deal with multiple user accounts.

Sensitive personal information
Non-profit organizations often handle sensitive information such as the overview of donations, members and donors, as well as credit card details, medical history and the like. For this reason, it is also critical for them to have good solutions in place to secure all data.

Most work in the field
Large parts of the employees and volunteers do not work in the office, but out in the field. They need mobile, user-friendly and secure solutions to quickly access necessary applications. This will also gives them more time to actually help.
Cloudworks supports non-profit organizations in our mission

We want to help ensure that as much as possible of the funds of non-profit organizations go to good causes. Together with our technology partners we therefore strive to offer affordable services and solutions that demonstrate our commitment to their mission.
The Norwegian Refugee Council (NRC) has now user-friendly, efficient and secure cloud services

The Norwegian Refugee Council assists people on the run all over the world. They have 7,500 employees in need of access to the company's applications, and most work in the field. The organization needs seamless integration between the IT services and has a high requirement for security. By using the cloud as a platform, the collaboration and the internal knowledge sharing among the employees around the world is strengthened.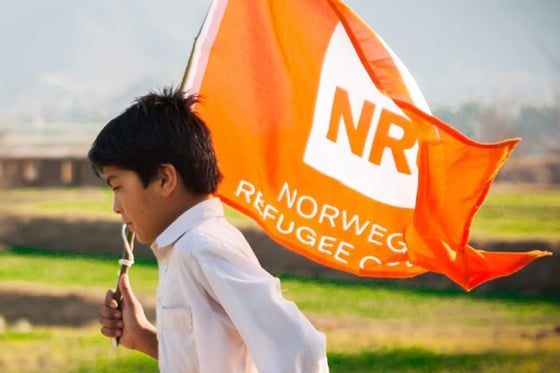 Read more about NRC and Cloudworks partnership here:
Okta as a foundation
The foundation of NRC's IT infrastructure is Okta's Identity Management solution. In addition to increased security, the solution contributes to a user-friendly and efficient everyday life for both the IT department and the other employees. Among other things, they do not have to log in to each application individually due to Okta's central login portal with Single Sign-On.

A bot that streamlines the deployment
NRC streamlines the deployment of its emergency response teams during humanitarian crises through a fine developed by Cloudworks for the internal cooperation and communication platform Workplace from Meta.

This helps to reduce delays, as well as increases the quality and reliability of their processes, and is crucial for the seconded experts to become operational quickly and get in touch with the local teams.


Many of our employees work in crisis regions and depend on mobile and secure solutions. Okta's Identity Management solution provided by Cloudworks, simplifies the everyday lives of our 7,500 employees and is the foundation of our cloud venture.


Mads Grant, ICT Manager, NRC