THE BENEFITS OF USING AI AND ML
Predicts the need for user access
Achieves continuous compliance
Detects risky user behavior
Enables identity to be autonomous
Removes complexity and makes identity simple
Connects and controls all access
The service learns and adapts as the business and IT environment develops
SAILPOINT IDENTITY FEATURES
Gives employees automatic access to applications and data they need when they start in the organization, when they get other roles and positions, or leave the organization.
Provides employees with the ability to request and receive access to applications and data without the need for manual approval processes.
AI-powered recommendations can be used to determine whether user access should be approved or removed.
Assures the organization that employees always have the right accesses by automating the process of reviewing and reporting user access.
Detects and prevents toxic combinations of access and potential fraud by proactively scanning for violations.
Uses AI to detect and protect access to all cloud platforms and workloads including AWS, Azure and Google Cloud Platform.
By answering the question of who should have access to what, roles are built and maintained correctly.
Minimizes helpdesk inquiries by offering employees an easy, intuitive way to change or reset passwords themselves.
The identity program can be developed into a strategic resource by capturing and analyzing all access activities and events.
OUR SAILPOINT SERVICE OFFERINGS
Solution architecture
A good solution architecture ensures that the new IAM solution will fit your existing environment. Our enterprise and solution architects assess your requirements and plot out a realistic path towards better identity management and increased security. This way, we help identify the cost and gains of the proposed solution and map out a practical implementation strategy.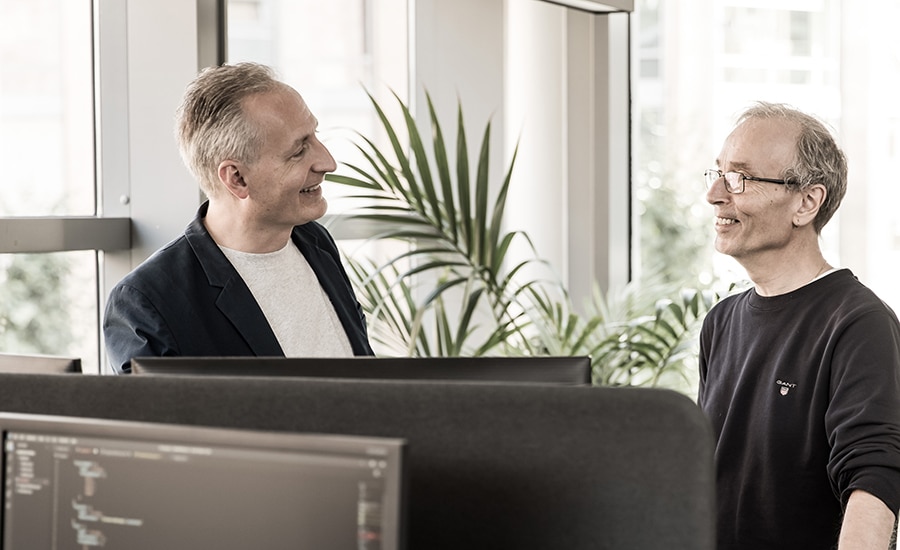 Implementation and onboarding
We set up SailPoint Predictive Identity for production, integrate with the customer's operating environment and applications, and assist with onboarding users. Our experienced project managers and architects map existing operating environments and applications and prepare an implementation plan that takes the client's situation and needs into account. We take over the roll-out of the service in the organization and provides a good user experience with the help of training materials and e-learning.
How to go from Identity Management to Identity Governance
Free webinar - watch now!
We invited Mikael Wikström, sales engineer and technical advisor at SailPoint, for a review of Identity Governance, and to discuss possibilities if the company already has an Identity Management platform.

Watch the webinar now or when it suits you best!