AUTH0 BY OKTA IDENTITY FUNCTIONS
Authentication
Auth0 provides a fully integrated authentication solution for your apps
Single Sign-On
For authentication across multiple applications & brands.

Passwordless
Support for authentication via email, SMS, or magic link.

Identities
Most users have a multitude of online personas, usually based on social, enterprise, or legal identities. With Auth0 users authenticate with their identity of choice.
Security
Auth0 secures applications without sacrificing customer experience
Attack protection
Prevent malicious login attempts and block suspect traffic from certain IPs or display a CAPTCHA.

Adaptive MFA
Adaptive MFA is only triggered when Auth0 determines a login attempt as risky, thereby minimizing security impact on users.

Step-up Authentication
Provide access to low-risk resources with one set of credentials and request additional verification for sensitive resources.
Extensibility
Auth0 can be customized and extended to solve almost any identity need
Auth0 Marketplace
Integrations to hundreds of 3rd party apps such as Consent management and Identity Proofing solutions.

Actions
Environment to build custom identity flows that run on infrastructure maintained by Auth0.

Rules & Hooks
Customizations that control the authentication flow and trigger custom events.
User Migration
During almost any CIAM implementation existing users must be migrated from a previous user directory to the chosen CIAM solution. Usually, the challenge is to achieve this without any downtime on the affected application.

Auth0 provides multiple options to migrate users:
All at once
Gradually as they log-in.
This way Auth0 enables zero disruption migration scenarios.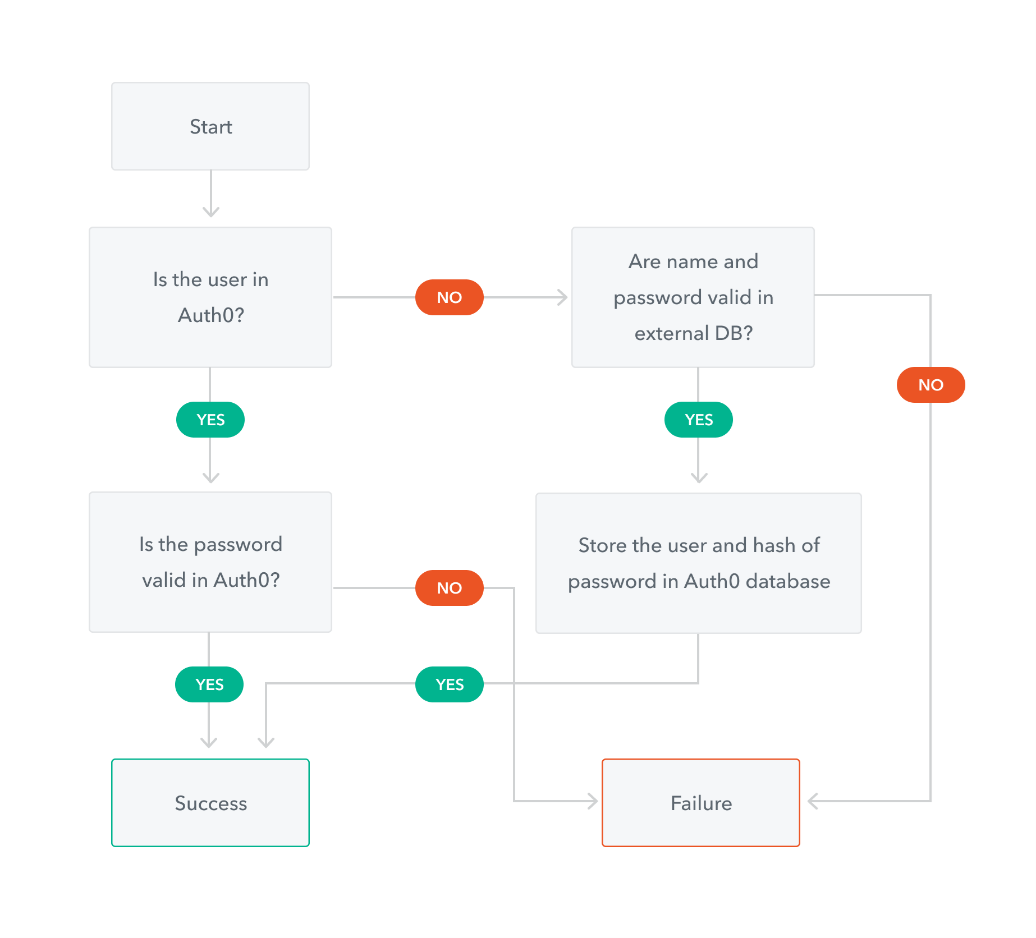 OUR AUTH0 BY OKTA SERVICE OFFERINGS
Solution architecture
A good solution architecture ensures that the new IAM solution will fit your existing environment. Our enterprise and solution architects assess your requirements and plot out a realistic path towards better identity management and increased security. This way, we help identify the cost and gains of the proposed solution and map out a practical implementation strategy.
Implementation and onboarding
We set up Auth0 for production, integrated with the customer's operating environment and applications, and assist with onboarding of users. Our experienced project managers and architects map existing operating environments and applications, and prepare an implementation plan that takes into account the customer's situation and needs. We do the rollout of the service within the organization and ensure excellent user experience with the help of training materials and e-learning.
If you want to hear more about the possibilities with Auth0 by Okta, please book a meeting with Karine Østtveit.