Highlight of the year when working with the leading identity plattform Okta, is their annual conference Oktane. After 3 years, it could finally be held physical again, and it was a packed three-day program in San Fransisco where the future of identity and access control was discussed. We were fortunate to share this experience together with good customers, colleagues and partners.
Opening keynote for Oktane22
For the opening keynote, Okta had invited Serena Williams. She talked about her transformation from role model tennis player to mom, and to venture capitalist in Serena Ventures with a focus of investing into underrepresented groups like women and people of colour.
Both impressive and inspiring of what we as people and companies can do for others.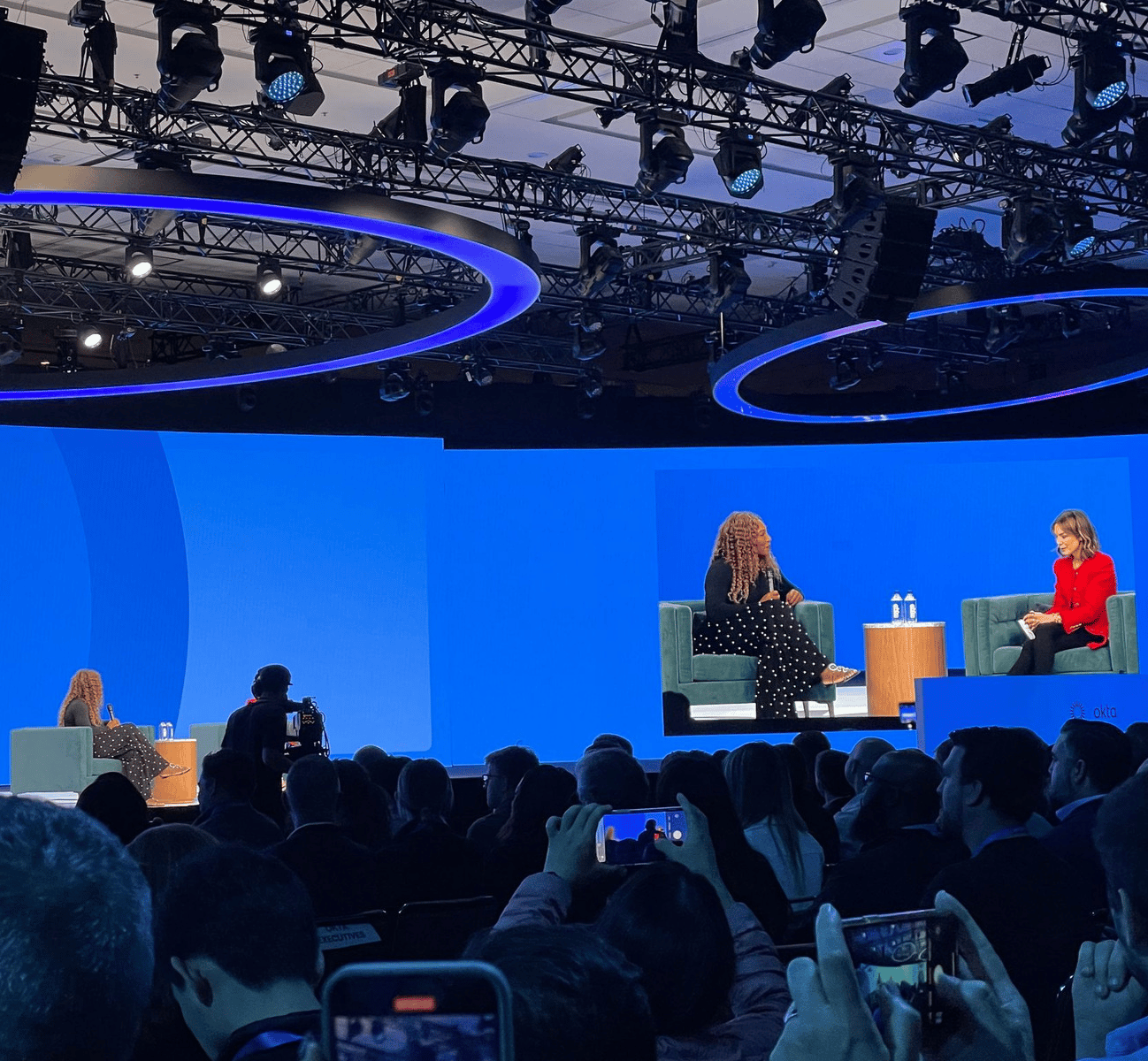 Digital innovation through a strategic focus on identities
The slogan of this year's conference, Identity belongs to You, describes how identities have now become the new perimeter in relation to the new way we have started to work.
In order to best support a strategic focus, Okta will launch two key enhancements:
Okta Identity Governance (OIG) stack will be Access Request, Access Certification, Identity Lifecycle Management and Workflow to deliver a unified solution for Governance.
Next in line is Okta Privileged Access (PAM), but unlike existing approaches to PAM, which often rely on multiple identity providers and tools, Okta Privileged Access is a unified solution with Okta's IAM and Governance offerings.

Okta took over Auth0 almost 18 months ago for a staggering 6.5 billion dollars and has worked hard to create the best possible Identity platform for both employees, partners, suppliers, customers and end users.
In other words, this means that we can deliver the best solution to our customers, regardless of which technologies are used. We can help build a world where everyone can safely use any technology, controlled by their identity.
The future of identities will be divided into two main areas for Okta, namely:
Workforce Identity Cloud

Employees
Business partners
Suppliers



Customer Identity Cloud (formerly Auth0)

Consumer apps and the digital experience
SaaS apps


Everything begins with identities
Macro trends driving development with Identity are primarily cloud adoption + hybrid IT, digital transformation and Zero Trust security.

Customers have started to change their perception of how they view identities, and this is clearly seen in the fact that it has gone from being a decision to choose a specific tool, to becoming a strategic decision about identities.
New third-party innovative tools adding value to the Okta product
Talking with Okta partners at Oktane with the various addon product offerings such as backup services, security gateways and intrusion detection systems gave more insights on the various services one can use in addition to Okta to make the overall service offering more fruitful.
Meeting with Okta's CEO and co-founder - Todd McKinnon
Okta had invited all participants to a large and well-organized party, where we had a good opportunity to network and process the many impressions.
Country Manager in Denmark, Kim Sørensen, charmed his way as the only participant at the conference, to meet Okta's CEO and co-founder Todd McKinnon.
It was quite a great experience to meet such an inspiring man and talk to him about how we work with Okta, as a leading partner in the Nordics.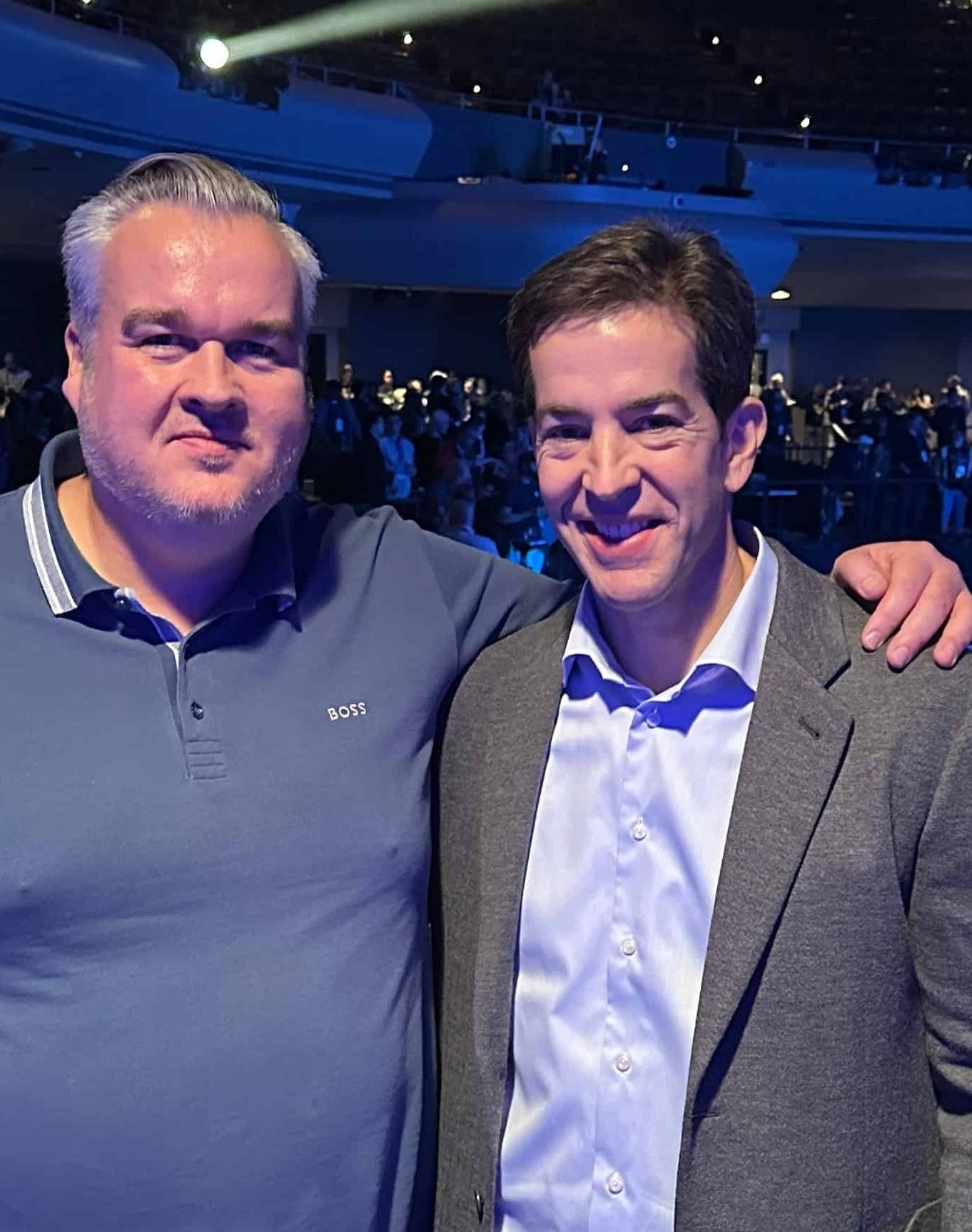 Magical closing keynote
The closing keynote with Earvin "Magic" Johnson was a wild experience! He has so much energy, and was very inspiring to us all. After just a few minutes, he had the entire audience in the palm of his hand, and from there it developed into something big.

Poor Steve Rowland - CRO from Okta, who didn't get a chance to ask the planned questions at all, because Magic Johnson spent most of the time with the audience on the floor!
We are still completely blown away. This was the most inspiring keynote we have ever experienced!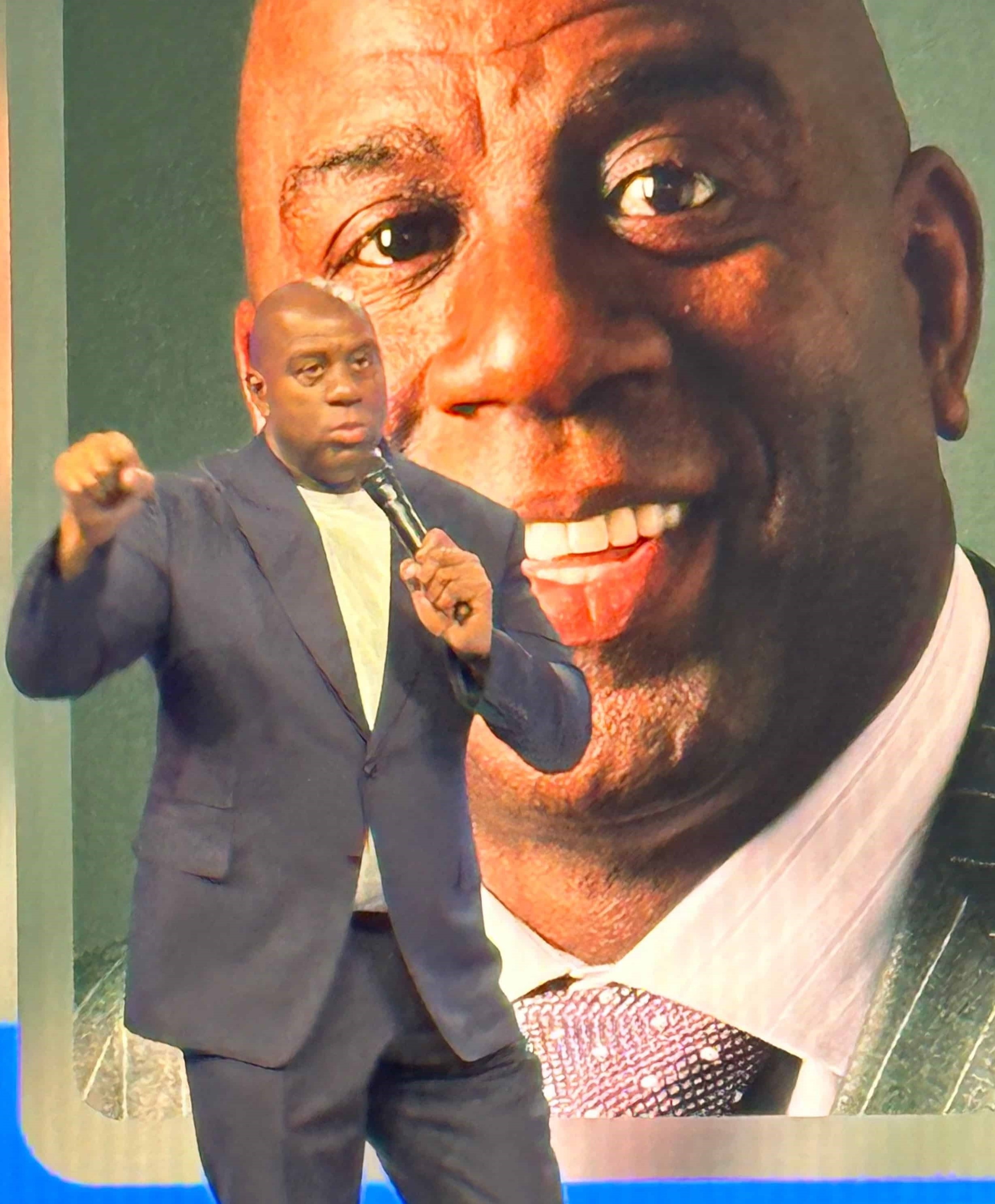 Looking forward to Oktane23
Oktane22 did not disappoint in any way and it has been a truly amazing experience and we are already looking forward to Oktane23 in San Francisco next year!
A big thank you to Okta, and all the others who made Oktane22 special - not least our dreamteam from Cloudworks and our amazing customers!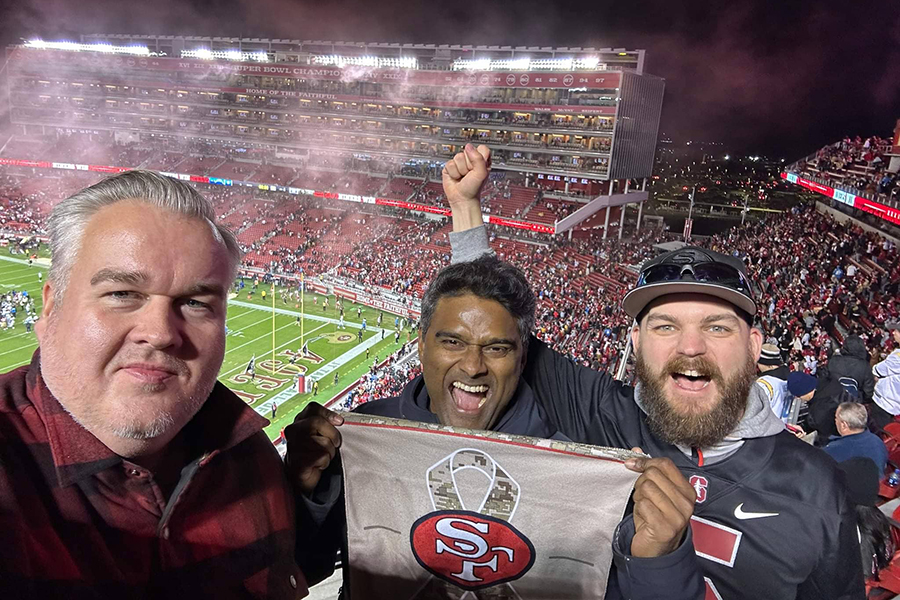 Kim, Gaurav, Andreas and American football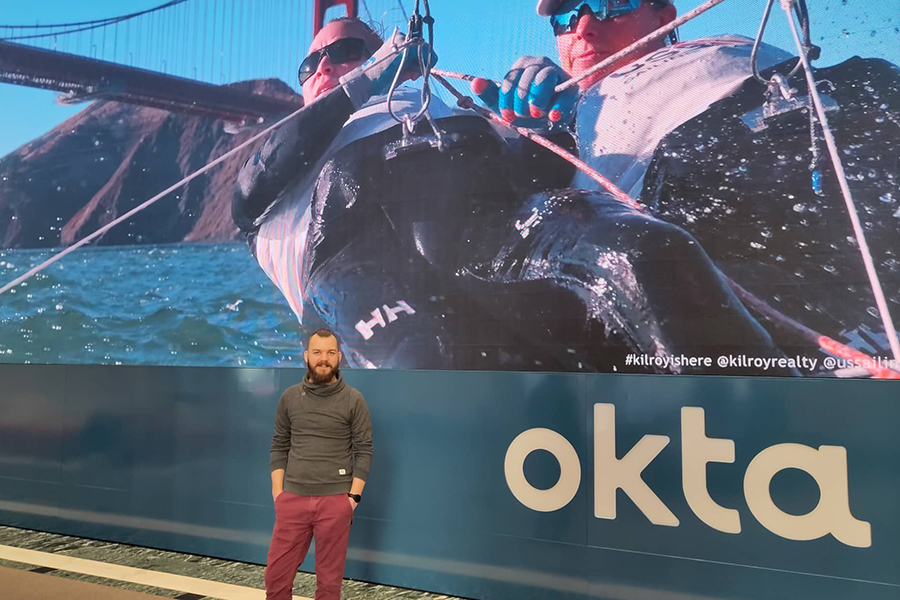 Andreas Faltin in front of Okta billboard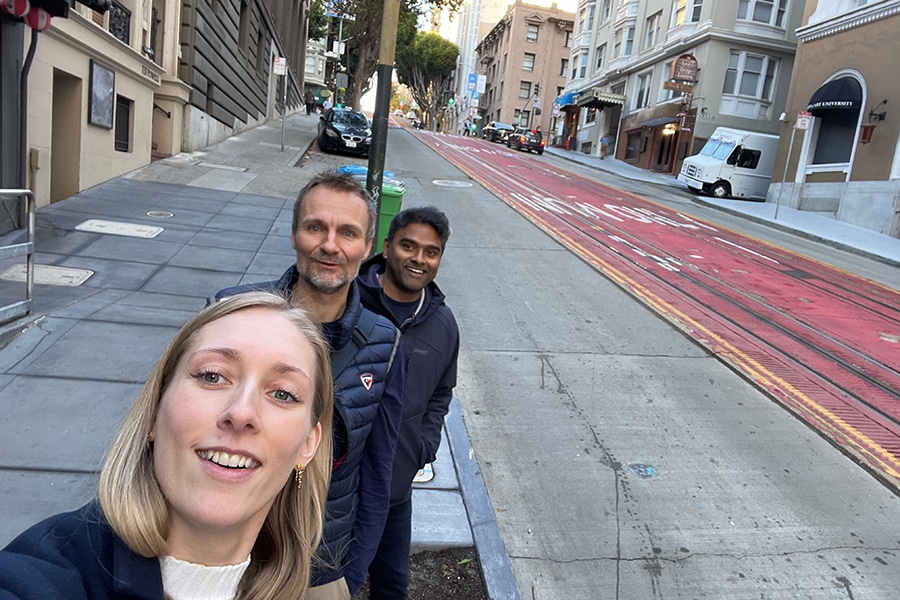 In the streets of San Fransisco: Anna Tallerud, Cloudworks | Tore Næss, NorgesGruppen Data | Gaurav Dhawan, Cloudworks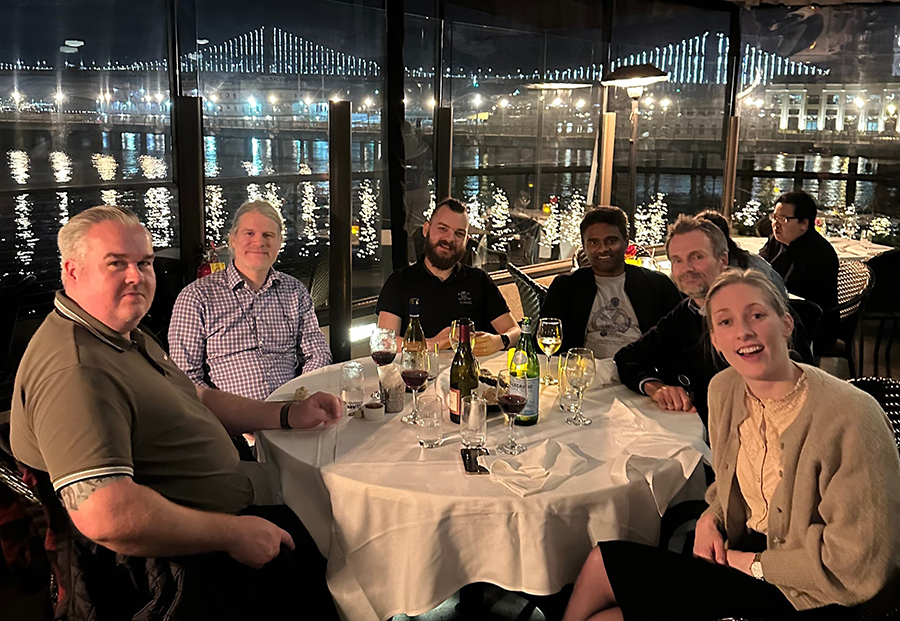 Dinner with an ocean view: Kim Sørensen, Cloudworks | Mads Grandt, NRC | Andreas Faltin, Cloudworks | Gaurav Dhawan, Cloudworks | Anna Tallerud, Cloudworks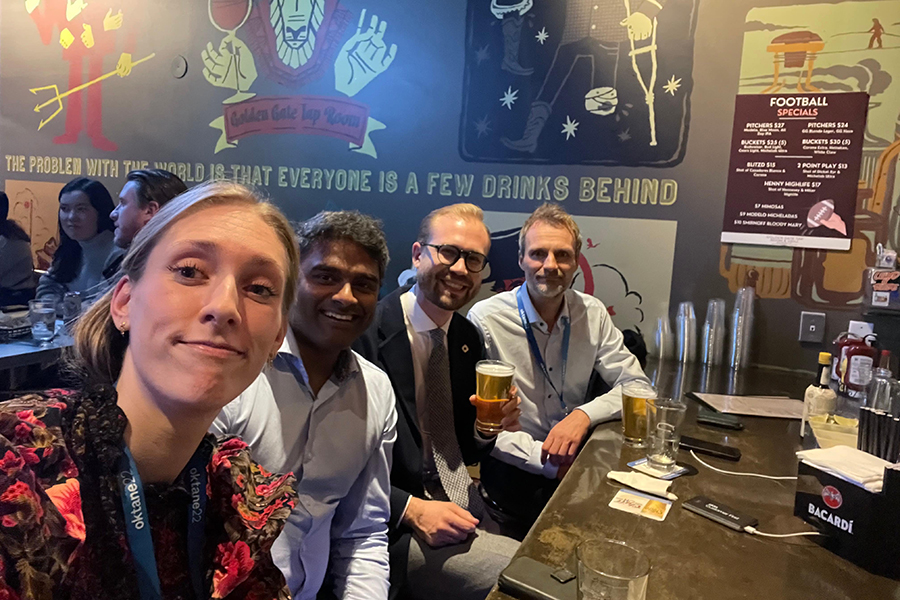 In a bar: Anna Tallerud, Cloudworks | Gaurav Dhawan, Cloudworks | Johan Lisspers, Ignition Technology | Tore Næss, NorgesGruppen Data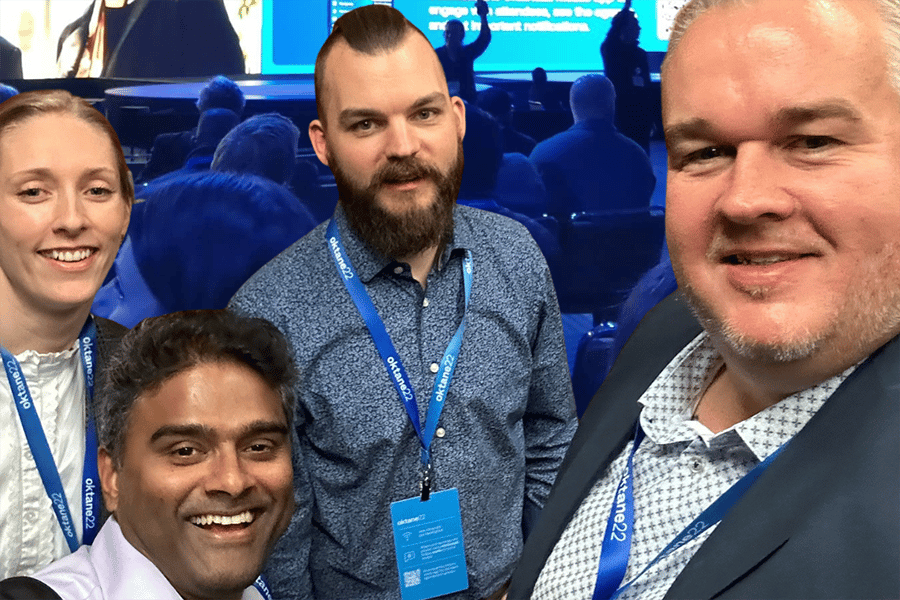 Dreamteam Cloudworks: Anna Tallerud, Gaurav Dhawan, Andreas Faltin, Kim Sørensen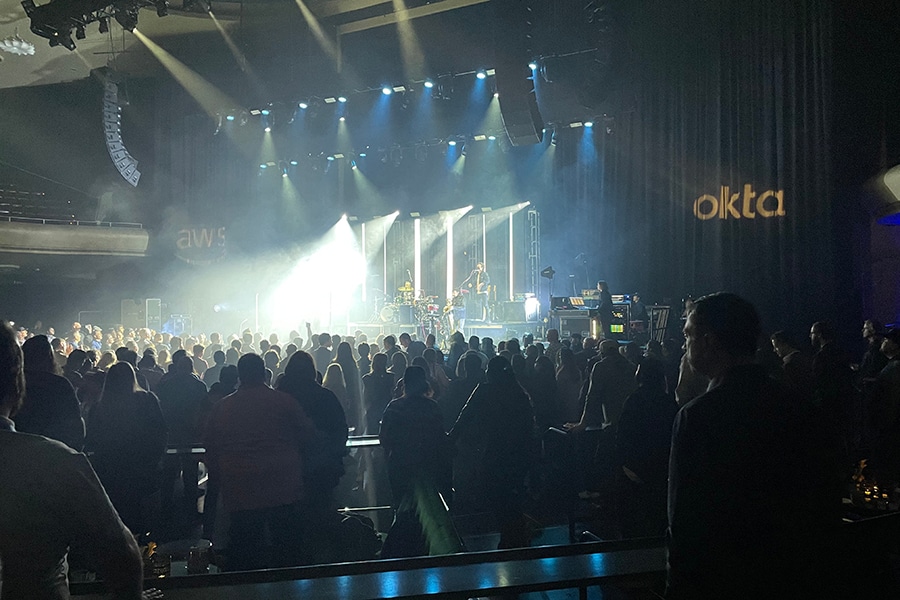 Concert: Fitz and the Tantrums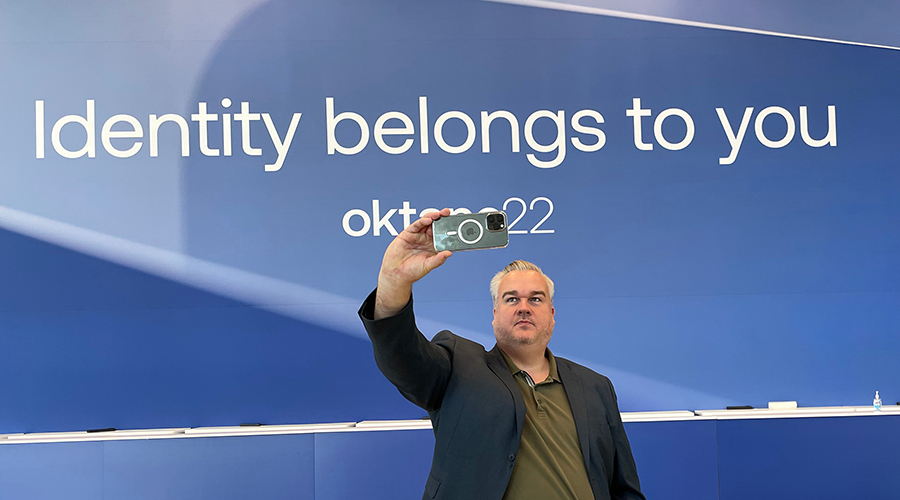 The obligatory selfie | Kim Sørensen