With BeyondTrust our IAM position is strengthened with PAM solutions
We are pleased to announce that we have entered into a long-term partnership with BeyondTrust, which provides market-leading solutions within privileged access management (PAM) and cyber security. With this, we are strengthening our position as a total supplier within IAM.
BeyondTrust as a new technology partner
BeyondTrust's market-leading platform protects organizations against both internal and external threats. The PAM solutions make it easy to manage and monitor access to critical systems and applications, while meeting regulatory requirements and reducing the risk of cyber attacks.
Now Cloudworks' customers will also benefit from this platform and the knowledge it brings with it. Alexander Friedensburg, CEO of Cloudworks, is enthusiastic about the new partnership:
In BeyondTrust, we have found a supplier that is a leader in its field, and we can now deliver an even wider range of identity solutions to our customers.

Cloudworks strengthens its position as a total supplier within IAM
Our consultants are specialists in a number of leading IAM solutions, and now we have also found a solid partner in what is called Privileged Access Management (PAM).
We look forward to working closely with BeyondTrust and leveraging their expertise to provide tailored solutions that easily handle privileged users and manage access to critical systems and data.
This is Privileged Access Management (PAM)
Privileged access management is a practice within cyber security that focuses on the administration and control of privileged access to computer systems, networks and applications.

Privileged access refers to administrative or superuser rights that provide extensive control and access to sensitive resources and information in an IT environment.
Developing a go-to-market model
Ivar Lyse, Customer Success Manager at Cloudworks and responsible for the partnership with BeyondTrust, emphasizes the importance of having a partner that has good products and solutions within privileged access management.
The partnership makes it possible to develop a go-to-market model that works for existing and new customers. Together, we can help customers implement, integrate and manage BeyondTrust's PAM solutions to increase security. At the same time as we expand the product portfolio, we maintain our independence as a consultant.



Ever greater demands
The partnership is a result of the companies' common goal of delivering the industry's best security solutions. Ruud-Jan var der Sluis, Channel Account Manager at BeyondTrust, points out that organizations today are confronted with an increasing scope of regulatory requirements (e.g. NIS-2), greater dependence on third parties (suppliers and partners), increasing number of privileged accounts and increased requirements for remote access infrastructure.
Together, Cloudworks and BeyondTrust enable organizations to effectively manage user access for both privileged and non-privileged accounts.
Organizations not only get full insight into role assignments and user access, but also all ongoing user and role changes. When changing roles, it is possible to add and/or remove access. This is to ensure that the right person has the right access at all times to increase security and reduce risk.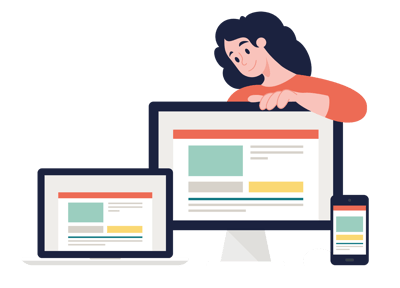 BeyondTrust's Privileged Access Management platform
BeyondTrust's platform provides visibility and control over privileged accounts, users and assets. It integrates a comprehensive set of PAM features to simplify deployments, reduce costs, improve system security, and mitigate rights-related risks.
The solutions include:
Privileged Password and Session Management

Discover, manage, audit and monitor all types of privileged accounts
Endpoint Privilege Management
Remove redundant end user privileges on Windows, Mac, Unix, Linux and network devices
Secure Remote Access
Secure, manage and audit vendors and internal users who are connected remotely and have privileged access
We are very pleased with the partnership with Cloudworks. Together, we can meet the customers' specific requirements and help them achieve desired results such as prevention of breaches, increased operational efficiency, compliance and robust protection of the business.


Ruud-Jan van der Sluis, Channel Account Manager, BeyondTrust

Book a meeting
If you would like to discuss possibilities with BeyondTrust's PAM-solutions within your organization, you are welcome to book a meeting with our Customer Success Manager Ivar Lyse.