Leading Enterprise Identity Governance solutions
Saviynt delivers leading cloud-based Enterprise Identity Governance solutions that protect organizations with smart identity management and access management.
Saviynt Enterprise Identity Cloud (EIC) is delivered as a SaaS service that can run with several of the well-known cloud providers, and on servers in the countries your organization may prefer.
The service can manage access to all on-premises and cloud-based solutions and will give you better control over all access across systems. It consists of five modules of which the IGA module is the core.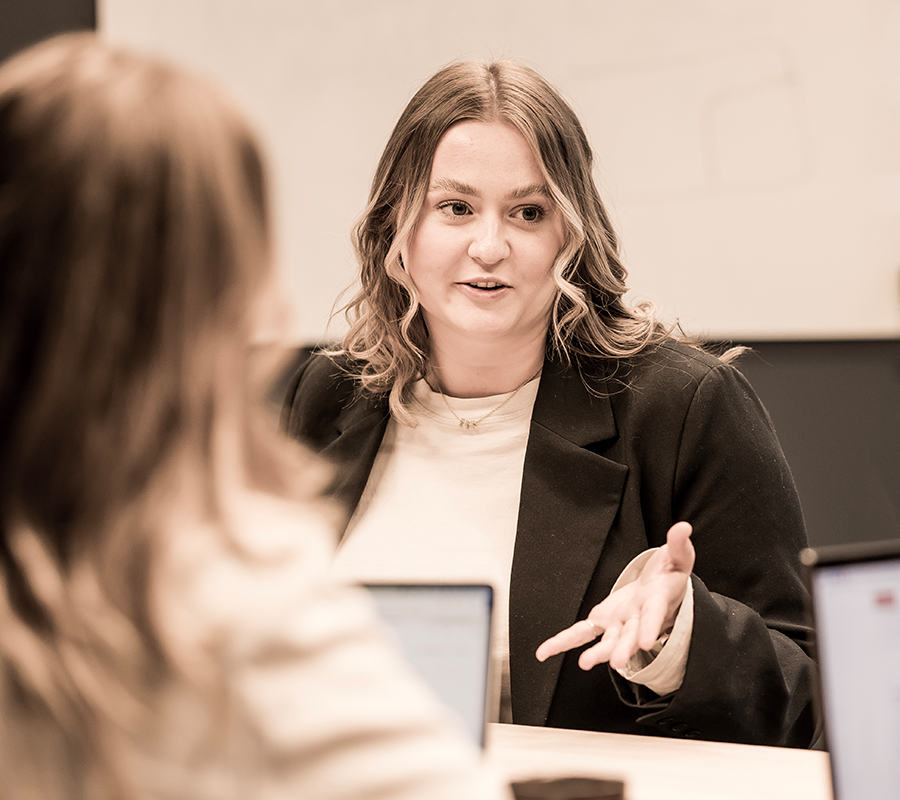 SAVIYNT EIC CONSISTS OF THE FOLLOWING MODULES
Identity Governance and Administration (IGA)
The IGA module acts as an identity store, ensuring seamless access to applications and infrastructure through automation. It has a powerful integration engine with ready-made interfaces to most major systems, and it is easy to create interfaces for others. The system provides full insight into all accounts and access levels associated with an identity.

The built-in rules engine gives you full control over what happens when there are changes to personal data from an authoritative source, usually an HR system. You can either create a new access, modify an existing access, remove an access, or start an approval or notification workflow.

The system is strong on quality-enhancing measures such as built-in reports and artificial intelligence, as well as support for regular approval loops for managers and application owners. This ensures that users do not have more access than they need at all times.
Third-party Access Governance
It is increasingly common to give partners access to systems. Saviynt offers an efficient solution for rapid onboarding of external businesses and their users in the company's systems. Desired guidelines may treat this user group differently or in the same way as internal users. Internal sponsors in the external business can be defined and give rights to key people to manage their own users.
Application Access Governance (AAG)
Saviynt's Application Access Governance (AAG) solution helps detect and prevent problems related to accessing and managing data in applications. Through SoD (Segregation of Duties) analysis and a predefined set of rules, the solution provides a detailed overview of application-related risks and ensures compliance with rules across applications such as SAP, Workday, Oracle and other cloud-based and local applications.

Saviynt's AAG solution can therefore replace the applications' own GRC modules and identity management, and gather everything under one solution.
Cloud Privileged Access Management (CPAM)
Saviynt's cloud-based PAM solution can be easily connected to both on-prem and cloud-based systems, providing the ability to manage and monitor critical access to systems and applications granted to administrators or others who temporarily need elevated access.

The solution is integrated with Saviynt IGA, which provides good synergy effects by being able to see, manage and report on all accesses in one place.

If the organization already has another PAM solution, Saviynt's CPAM solution can be used in conjunction with it, for example CyberArk or BeyondTrust.
Data Access Governance (DAG)
By discovering, analyzing and managing access to sensitive data files, Saviynt's Data Access Governance (DAG) solution can increase the security of your organization. The solution monitors business data in real-time to detect any illegal use, and it can automatically isolate data, stop access or alert security officials.
SERVICES WE OFFER WITHIN SAVIYNT INCLUDE
Solution architecture
A well-designed solution architecture ensures that the new cloud-based Enterprise Identity Governance solution aligns with the company's existing technological landscape. Our solution architects take into account the company's diverse requirements and develop a realistic plan towards improved identity management and increased security. This way, Cloudworks identifies the costs and benefits of the proposed solution and recommends an appropriate implementation strategy.
Implementation and onboarding
We prepare the Saviynt solution for usage, integrate it with the company's operational environment and applications, and assist with user onboarding. Our experienced project managers and architects map out the existing operational environment and applications, creating an implementation plan that considers the company's situation and needs. We handle the deployment of the service within the organization, ensuring a positive user experience through training materials and e-learning.